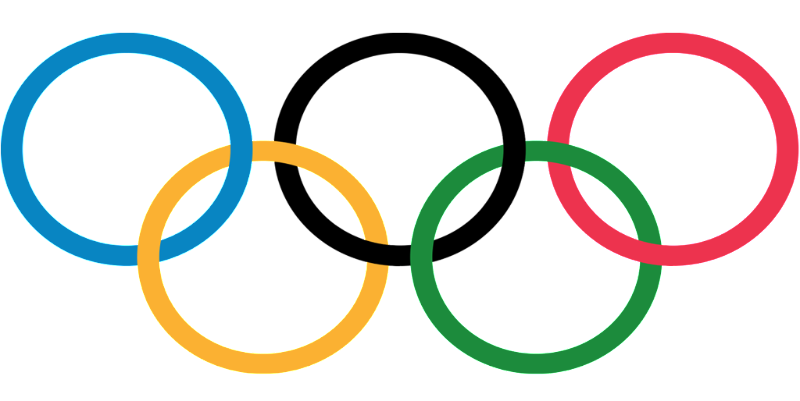 I am delighted to announce that the International Olympic Committee (IOC) Executive Board has today agreed to add the Madison and BMX Freestyle Park to the Programme of the Tokyo 2020 Olympic Games.With competitions across very different disciplines, cycling already makes a large and diverse contribution to the Olympic Games, and now becomes the third largest sport in terms of gold medals, with 22 on offer. In an increasingly competitive landscape for Olympic sport, it is important not only to see our overall quota remain unchanged, but to also welcome the award of four additional opportunities for medals in Olympic cycling disciplines.
In line with the UCI's strategy to promote women's cycling and the IOC's Agenda 2020, I am also delighted that we have made another big step towards full gender equity across all of our disciplines, with several quotas previously allocated to men athletes in Mountain Bike and BMX Racing transferred to women, achieving full parity in both disciplines.
While the Madison will bring its long-established history and exciting format to the Olympics, with both men's and women's races and two new Olympic gold medals to be won, BMX Freestyle has great potential to open the Games up to a whole new generation of athletes and fans.
I am proud of the effort made over the past few years by all of our National Federations, event organisers, teams and riders, which has helped us improve cycling's strong position within the Olympic Movement. I am fully committed to continue this work and I am convinced that after extremely successful Games in Rio in 2016, Tokyo will take our sport to another exciting level.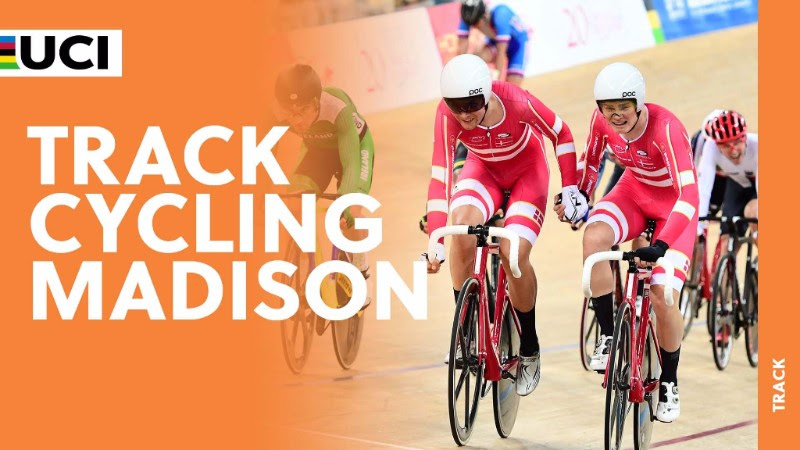 What is the Madison?
Clic to play the video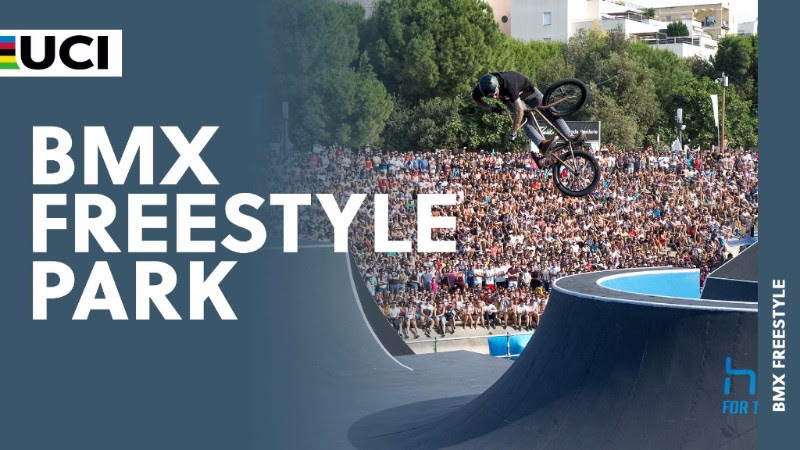 What is BMX Freestyle Park?
Clic to play the video
 Tokyo 2020 Olympic Programme – Cycling
Discipline (medals)
Events

Athlete Quota Men

Athlete Quota Women

Road (4)
Road Race (Men & Women)
Individual Time Trial (Men & Women)
130
67
Track (12)
Team Sprint (Men & Women)
Sprint (Men & Women)
Keirin (Men & Women)
Team Pursuit (Men & Women)
Omnium (Men & Women)
Madison (Men & Women)
99
90
Mountain Bike (2)
Cross-country Olympic (Men & Women)
38
38
BMX Racing (2)
Men & Women
24
24
BMX Freestyle (2)
Park (Men & Women)
9
9
The UCI is aware that for many National Federations, BMX Freestyle is a very new concept, and that you will need to develop your national programme to accommodate the needs of these riders. The UCI is committed to support all National Federations in those efforts.
In 2016, the UCI formally integrated BMX Freestyle to the cycling family, and the relevant UCI regulations were published as Part 6bis in February 2017.
As you know, BMX Freestyle Park is a spectacular, crowd-pleasing event, which takes place on ramps with big transitions and large obstacles. Competitors are judged on tricks performed throughout the course, with points awarded based on difficulty, originality, style and execution amongst others. Famous riders include Logan Martin (Australia), Daniel Dhers (Venezuela), Alex Coleborn (Great Britain) for men, Nikita Ducarroz (Switzerland), Macarena Perez (Chile) and UCI World Cup title holder, 15-year-old Hannah Roberts (USA) for women.
The UCI BMX Freestyle Park World Cup series was launched in 2016 visiting five cities. The 2017 series kicked off on 25-28 May in Montpellier (FRA) with stops to be made in Budapest (HUN), Edmonton (CAN), Chengdu (CHN).
In addition, the 2017 international calendar will include the first edition of the UCI Urban Cycling World Championships where BMX Freestyle Park will be brought together with the disciplines of Mountain Bike Eliminator and Trials, to see the first ever freestyle riders to pull on the UCI rainbow jersey. The city of Chengdu will host the first three editions of the Urban Cycling World Championships, with this year's edition taking place 8-12 November.
For reference the UCI BMX Freestyle Park World Cup events are open contests, the eligibility criteria are that riders must be at least fifteen years of age, and hold UCI international license issued by a recognised national federation.
The integration of our newest Olympic discipline is ongoing, and in the next few months, further information to aid this process at a national level will be communicated via the UCI monthly newsletter.
Should you require any further information regarding BMX Freestyle, please contact off-road@uci.ch and the UCI Sports department will assist in your query.
The UCI will work together with the IOC to develop the respective qualification systems for the Tokyo 2020 Olympic Games. The UCI's disciplines commissions will make recommendations to the UCI Management Committee, before the process is approved by the IOC Executive Board. It is expected that the qualification systems will be published in February 2018.
UCI-National-Federations-Newsletter